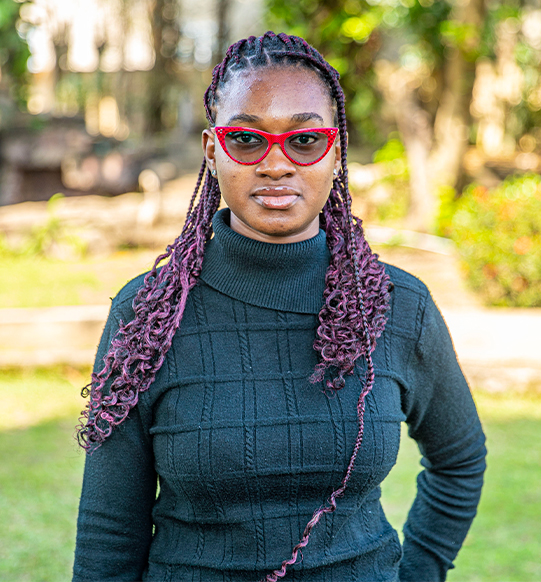 ---
"Design is the magnet between art and people."
DELCYN SEYRAM DZORKPE
B. ARCH
Junior Architect
Delcyn is a graduate architect who is inspired to expand her scope of knowledge in the design and construction industry. Through her years in architecture school, she interned at development offices and architectural firms to build on her practical experience and understand the procedures that connect an idea to reality. Her willingness to learn and explore gives her a huge potential for growth and development. She has stayed curious for the most part of her academic life and has tried to point out the uniqueness in architects and people she holds in high esteem.
She is driven by the solutions design tends to provide to social and human problems but her passion is fueled specifically by the ability design possesses to transform human and physical systems and change status quos that may not have been ideal. Delcyn also has an immense interest in artwork, creative writing, and music which also double as her leisure activities.
She takes inspiration from her immediate mentors and notable people in the art and culture spheres such as Anna Wintour and Zaha Hadid.
CONTACT:
+233 (0) 50 822 18531
[email protected]