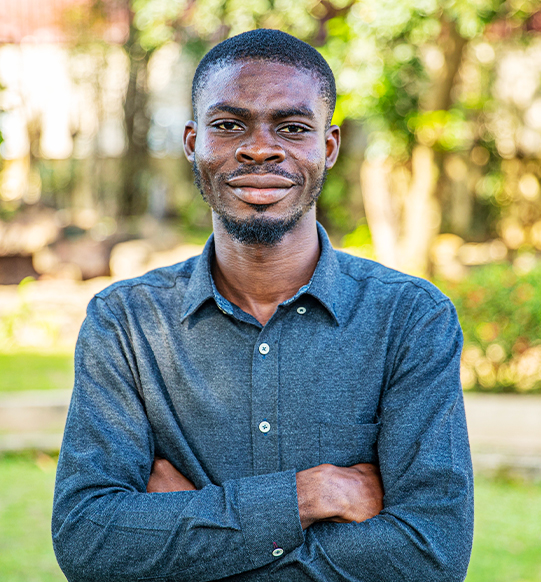 ALEXANDER ANSAH ASARE
BSc
Intern
A highly organized and efficient individual, Alexander is an ambitious student architect with hopes of improving people's wellbeing through architecture and art. He is a curious student who likes to explore new terrains of design knowledge within specific sociocultural contexts, highly versatile in his application of design thinking and very adaptable to new ideas and systems of thinking. He likes to work with people because he believes teamwork is a good resource to attain collective progress and success.
Alexander developed a passion for architecture through his love for buildings and spaces in general. In his eyes, architecture is a high art – an art through which the creator not only shows capabilities in expressing the self but also designs and programs amazing structures and spaces that cater to human needs and contribute to the urban-scape. He grew up as a natural art lover and enjoyed sketching while expressing himself through music. He fell in love with the cityscape and how several architects have contributed to the transformation of the modern city and has openly and expressively aligned with the architectural movement of Expressionism.
Alexander takes time off to experience art and attend exhibitions, plays musical instruments, and enjoys watching sports and movies.
CONTACT:
+233 (0) 0240912443
[email protected]